Here is Our Chevy 6.6 lly Duramax Turbo Rebuild Kit. This Is the Highest Quality Rebuild Kit That You Can Buy Online. Here are the Instructions to Rebuild Your Turbo, Which is the Same as the 6.0 Powerstroke Turbo Rebuild. The Powerstroke Has a GT3782VAS and the Duramax Has a GT3788VAS. The Turbos were very similar Beside the Chevy Duramax Having a Different Turbine Housing, Compressor Housing, Compressor Wheel, and Compressor Plate.
Here is Our Chevy 6.6 Duramax Turbo Rebuild Kit.  This is the Same Turbo Rebuild Kit that Fits in the Powerstroke 6.0 Turbocharger.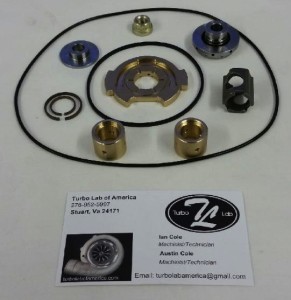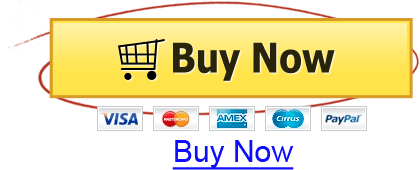 360 Degree Machined From Copper Bar Thrust Bearing
360 Degree Thrust Collar and Spacer
Seal Plate O-ring
Compressor Housing O-ring
(2) Journal Bearing
Journal Bearing Spacer
Compressor Piston Ring Seal
Turbine Piston Ring Seal
We offer the Highest Quality Rebuild Kit on the Market. The Original GT3782VA Turbos Come With a 270 Degree Steel Thrust Bearing, Which can Cause Problems with the Thrust Bearing Wearing out from Steel on Steel Contact.
Copper Bar is a Much Better Bearing Material. At Turbo Lab, We Give you the Best, This Rebuild Kit is What We use In all of Our Performance Turbo Builds.
You Can Also Check Out Our Powermax Billet Compressor Wheel (Wicked Wheel 2)
Here is the 2003 GT3782VAS 10 Blade Turbine Used In This Turbo Build (machining is Required for 2004+ Models)