Here is A 3 Inch V-band Flange and Clamp Set / Kit That I buy all the time for My Customers.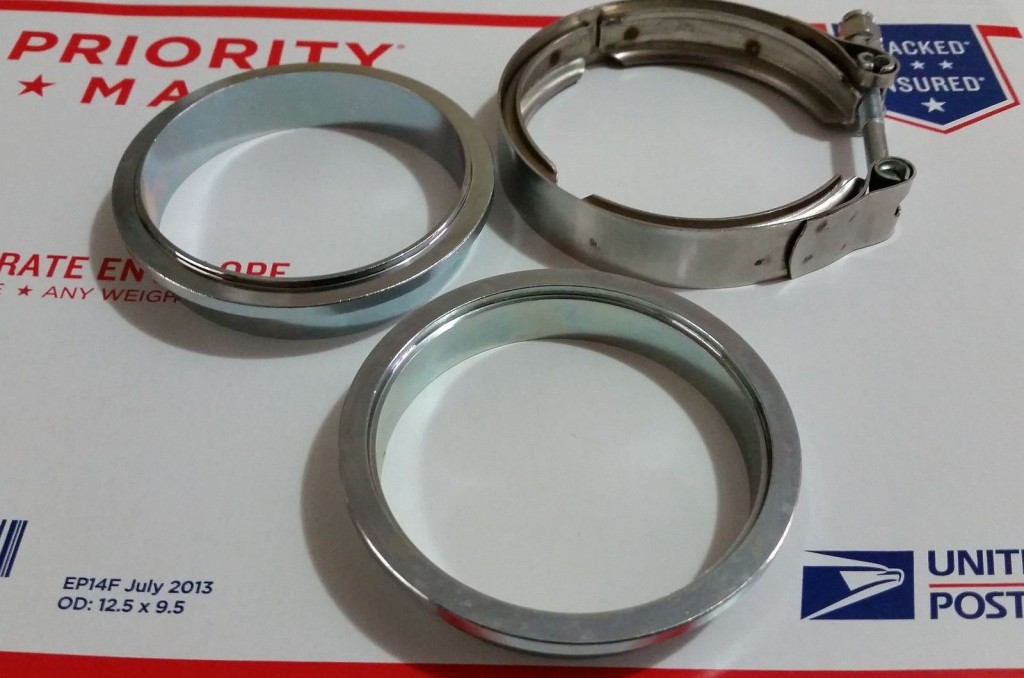 What I love about this 3″ V band Clamp Kit is that Has a Male and Female end so it interlocks, which prevents the problem of the vbands moving and causing the vbands to lose their seal. Here are some benefits about this vband kit:
Easy to weld
Interlocking Male Female Ends
Strong Vband Clamp
Very Affordable
Mild Steel Flanges
1100+ Sold
Take Note that Sometimes the vbands have a coating on the. If they do you must blast the coating off of the vband flanges before welding, or it will not weld properly. Other than that, these flanges have always worked out perfect for me.