Precision PTE 6266 6766 Turbine Wheel Shaft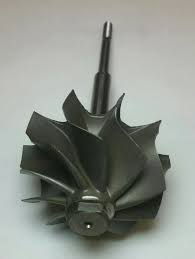 Here is an Excellent Replacement Part For Precision 6266 and 6766 Turbochargers!
6.35mm Shaft Bore
66mm x 74.2mm
Balanced and Ready to Install
Fits PTE 6266 and 6766 Journal Bearing Turbochargers
Doesn't Fit 6466, 6262, or Ball bearing turbochargers with Staggered Shaft.
We Do Sell 6262 Turbine Wheels Here.