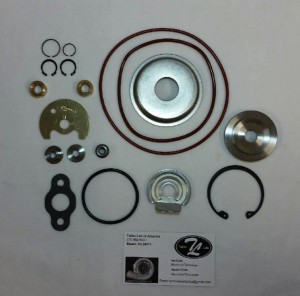 We Sell Upgraded EVO 8 EVO 9 EVO IX Turbo Rebuild Kits With Upgraded Thrust Bearings and Thrust Collars!
FP and MAP Commonly Have the Steel Thrust Bearings, Which Cause Premature Thrust Bearing Failures if Pushed at Higher Boost Levels! Our Copper Bar Thrust Bearings Solve that Problem!
Our Kits are the Strongest Available on the Market!
We Have People Boosting 34 PSI Daily With Our Rebuild Kits!
If You are Experiencing Unusual Thrust Bearing Failures with Your Map for FP TurboCharger, Our Rebuild Kit is the Solution To Your Problems. 
Details kit includes:
·       Dual Oil Port Machined from Copper Bar Dual Oil Port Thrust Bearing
·       2 brass Journal Bearings
·       Front and Rear Piston Rings
·       2 Bearing C-clips
·       Thicker Thrust Collar and Spacer
·       Oil Return Gasket
·       1 Seal Plate
·       1 Oil Deflector
·       1 Compressor Nut
·       Includes Evo 8 and 9 compressor O-ring
·       1 Seal Plate Oring
·       1 Heat Shield
NOTE: For Reverse Turbos ONLY, Thrust Bearings Are Directional. MAP and FP Bearing Housings Come Machined to Accept the Larger Thrust Spacer. If you are Installing this on and Original Bearing Housing, then you will Need to Take a Die Grinder to the Bearing Housing. (Its Easy to do If you Have the Correct Tools.)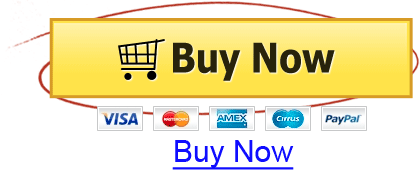 The Rebuild Kit Works for the Following Turbochargers:
 Factory Evo 4 – Evo9 (Reverse Rotation turbochargers
FP Evo8 and 9 Journal bearing turbos such as:
o   71HTA
o   FP Green 73 HTA
o   FP Red
o   FP Black
 MAP Evo 8 and Evo 9 Journal bearing turbos such as:
o   MAP EF2
o   MAP EF2.5
o   MAP EF3
o   MAP EF4
 Tomica Racing Evo8 and Evo9
o   16g, 18g, 20g
 Turbo Lab Evo 9 Turbo chargers
o   16g
o   18g
o   3071
o   3076
o   25g
Blouch BBK and BBK Full Evo 8 Evo 9 Journal Bearing Turbochargers
Kingawa EVO 9 25g 
Comments
comments