This is an upgrade turbo rebuild kit for Volvo, Hyundai, saab, MHI rallyart, 89-94 auto DSM, Subaru WRX.
Buy TDO4 Turbo Rebuild Kit. (TDO4, TDO4H, TDO4L, TDO4HL)
Click Link To Purchase TDO4 Turbo Rebuild Kit: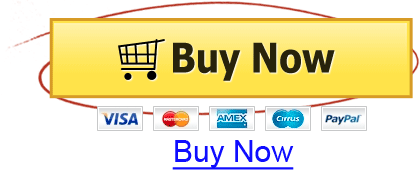 Learn Why You Need This Turbo Rebuild Kit if You are Rebuilding a TDO4 Turbo. This Kit is Critical to Have if you are Planning on Running Higher Boost on Your TDO4 Turbocharger! If you like our work, feel free to join our facebook page and group. If you need Parts for Your Turbo Build we also Sell Everything to Build New Turbo Chargers. We Also Sell KTS billet wheels.Community: www.facebook.com/groups/turbolab/
Business page: www.facebook.com/turbolabamerica
Shopping: www.turbolabofamerica.com
Contact: turbolabamerica@gmail.com
Key words:
MHI TDO4 turbo rebuild kit
TDO4 Turbo Rebuild Kit
TDO4HL Turbo Rebuild Kit
TDO4H Turbo Rebuild
TDO4L Turbo Rebuild
13T Turbo Upgrade
15t Turbo Upgrade
14t Turbo Upgrade
16t Turbo Upgrade
15g Turbo Upgrade
13g Turbo Upgrade
19t Turbo Upgrade
20T Turbo Upgrade
50mm TDO4 Turbo Upgrade
TDO4 Turbo Upgrade
TDO4HL Turbo Upgrade
TDO4 SuperBack Turbo Upgrade
Common Vehicles That Use This Rebuild Kit
88-94 DSM (Automatic transmission) Eclipse,Talon, Plymouth laser turbo rebuild kit
Hyundai Genensis TDO4 Turbo
Sabb TDO4 Turbo
Volvo TDO4, TDO4HL Turbo Upgrade
Acura RDX Turbo Upgrade
3000 GT Turbo Rebuild Kit
Subaru 13T TDO4L WRX Turbo
Dodge Stealth Turbo Rebuild Kit
EVO X Lancer Ralliart 15T
NOTE: Thrust bearing Not for TDO4LR (srt4) Reverse
If You Need Help Rebuilding Your Turbo Please Watch Our Videos on How to Rebuild You Specific Turbocharger!  If you Would Like Our Services, Please Contact Us Here.