This is an Upgraded KO3 KO4 Turbo Rebuild Kit with a 360 Degree Thrust Bearing!
This Kit includes:
2 piston ring seals
Triple oil port thrust bearing
Twin Oil Port Stationary Journal bearing
Bearing c clip x2
Bearing retainer clip
Thrust collar and spacer
2 rubber orings
Compressor nut
6 exhaust bolts
Compressor housing bracket
Oil Deflector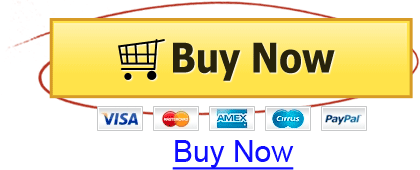 This Turbo Rebuild Kit Works for KO3 and KO4 Turbochargers. Here are A few common Makes and Models that use this Turbo. If you are still not sure if This Rebuild Kit is For Your Car then Contact Us Here.
Mazda
Mazda Speed 3
Mazda Speed 6
Mazda CX-7
Audi
Audi TT
Audi A4
Audi A6
Audi S4
Volkswagen
Passat 1.8T
GTI 1.8T
GLI 1.8T
Jetta 1.8T
Beetle 1.8T
General Motors Corp.
Pontiac Soltice
Saturn Sky
Chevy Cobalt SS
BMW Mini
Mini Cooper
Hyundai
Veloster
Community: www.facebook.com/groups/turbolab/
Business page: www.facebook.com/turbolabamerica
Shopping: www.turbolabofamerica.com
Contact: turbolabamerica@gmail.com
Search Terms:
ko3 rebuild kit
ko4 rebuild kit
ko4 turbo rebuild kit
k04 rebuild kit
k04 rebuild kit upgrade
k04 turbo rebuild kit
kkk ko3 rebuild kit
kkk k03 rebuild kit
kkk k04 rebuild kit
kkk k03 turbo rebuild kit
audi a4 turbo rebuild kit
audi ko4 turbo rebuild kit
audi 1.8t turbo rebuild kit
audi 2.7 turbo rebuild kit
audi tt turbo rebuild kit
vw 1.8t turbo rebuild kit
vw k03 turbo rebuild kit
volkswagen turbo rebuild kit
vw 1.8 turbo rebuild kit
jetta 1.8t turbo rebuild kit
2002 jetta 1.8t turbo rebuild kit
1999 passat vw turbo rebuild kit
2000 passat vw turbo rebuild kit
2001 passat vw turbo rebuild kit
2003 passat vw turbo rebuild kit
2008 mini cooper s turbo rebuild kit
mini cooper turbo rebuild kit
2001 vw jetta turbo rebuild kit
MK4 jetta turbo rebuild kit
2002 vw jetta turbo rebuild kit
cobalt ss turbo rebuild kit
audi s4 turbo rebuild kit
2001 audi s4 turbo rebuild kit
audi a6 turbo rebuild kit
vw beetle turbo rebuild kit
mazda cx 7 turbo rebuild kit
mazda 6 turbo rebuild kit
mazda k04 turbo rebuild kit
mazdaspeed turbo rebuild kit
2003 mazdaspeed protege turbo rebuild kit
mazdaspeed protege turbo rebuild kit
mazdaspeed miata turbo rebuild kit
Comments
comments