We Now Sell Ceramic Dual Ball Bearing Garrett GT35R Turbo Rebuild Kits.
Here are the Details of This Rebuild Kit:
For Geniune GT35r TurboCharger
Ceramic Dual Ball Bearing Cage + Pin
Front Piston Ring Seal (Compressor Side)
Rear Piston Ring Seal (Turbine Shaft Side)
Compressor Plate O-ring Seal
Front Seal Plate O-ring Seal
Front Seal Plate
Screws for Front Seal Plate
TO4S TO4B Compressor Housing Plates
New Heat Sheild
Fits GT35R and GTX3582R
If you Don't Feel Comfortable Doing the Rebuild Then Watch The Video Below.  If you Still Don't Feel Comfortable, and You want to Send the Turbo To Us, then Contact Us Here.
NOTE: This Rebuild Kit Also Works with the GT2860R, GT2871R, GT3071R, GT3076R, but the Heat shield is Different. Im Currently out of Stock for the Heat Shield for These Models, but I Will have them Soon. However I have Plenty of the Heatshields for the GT35R Rebuild Kit in the Picture.
If you Would Like to Purchase this Rebuild Kit we Sell the Rebuild Kit Here: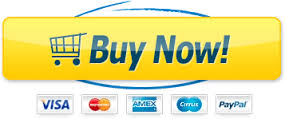 We Also Have and GT3071R Rebuild Video Here:
Comments
comments